Ages 2 to 12 yrs.

Jumping Area: 13'L x 13'W

Inflatable Size 13'W x 32' L x 15' H

Area needed: 17'W x 36' L x 15' H

Capacity – 8 Riders or 750 lbs / Max 170 Lbs per user.

Attaches to regular home water hose

We transport equipment on wheels , 4ft wide opening needed to roll our dolly.

$285 Up to 8 hours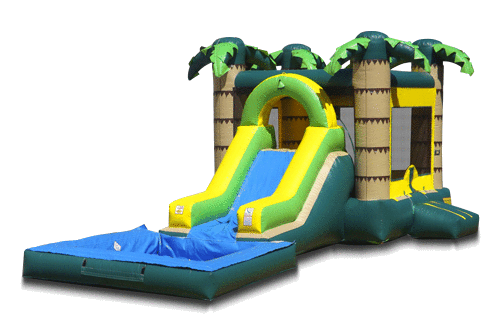 Rental Time: Up to 8 hours (Including set up time). We start appointments from 9:00 am until 9:00 pm. We deliver within a 1 hour window, you tell us what time you want us to set up and pick up, we might arrive up to 1 hour earlier for set up, and up to 1 hour later for pick up . First come, first serve, reserve your inflatable in advance to be able to choose specific times.